Reeldata Technologies provides workflow systems for sports, layout and broadcast facilities and specializes in capturing, managing, monitoring, analyzing, and preserving data.
The 5 Keys to Game-Changing Storage
Use our latest guide to help make sure your next storage investment is right for you!
You'll learn about:
Advanced erasure coding and how it's transforming media storage.
What you can expect in terms of performance and scalability.
How software-based storage systems offer an alternative to tiered storage.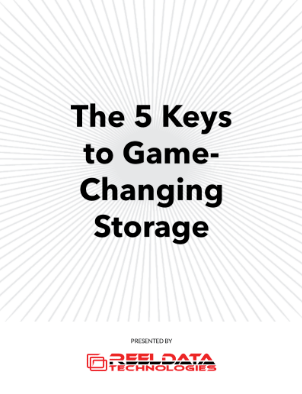 Some of Our Video Technology Partners
Some of Our Clients